Episode 3: How to Uncover the Most Important Story of Our Time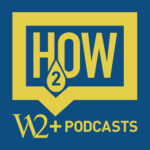 "The most important story of our time which is not being told? Is all around water. We're at this watershed moment, where the UN estimates that in the next decade demand is going to outstrip supply by 40%. So, who owns it? Who's got the access to it? Who's got the rights?"
Leana Hosea is an investigative journalist and filmmaker with 14 years of experience working for the BBC around the world. Leana's directed and produced an award-winning environmental documentary feature, 'Thirst For Justice', which aired on Bloomberg Quicktake.
Leana shares her experiences reporting in locations such as Yemen and the West Bank. She discusses finding water as one of the root causes of conflict, the role of journalism in educating the public and holding government to account, and what makes a good story. 
You can also listen to this episode on Spotify, Apple Podcasts, or on the EcoCiv website.
Thirst for Justice: http://www.bullfrogfilms.com/catalog/tfj.html
Leana on Twitter: https://twitter.com/leanahosea
Find W12+ here:
W12+ Twitter: https://twitter.com/W12_Programs
W12+ Facebook: https://www.facebook.com/w12plus
W12+ Instagram: https://www.instagram.com/w12_programs/
W12+ Website: https://www.w12plus.org/
Please follow and like us: