Since its founding in 2015, the Institute for Ecological Civilization has identified, developed, created and implemented a number of different processes and programs all aimed at the organization's ultimate goal – the establishment of an ecological civilization.


The Institute for Ecological Civilization (EcoCiv) first emerged as a vision of the scholar and activist John B. Cobb, Jr.  A professor at the Claremont Graduate University and Claremont School of Theology and a leader in ecological thinking, Prof. Cobb wrote the founding work in eco-theology in 1971, Is It Too Late? A Theology of Ecology. Over the decades that followed, Cobb published over 50 books, inspired two generations of scholars and activists, founded multiple organizations, and organized scores of conferences, most notably through the Claremont Center for Process Studies (CPS).


In 2010, Prof. Cobb began work on the culminating conference of his career, "Seizing an Alternative: Toward an Ecological Civilization." After five years of work and a $1m investment, the conference was held at the Claremont Colleges in the summer of 2015. With 2,000 people at the plenary events and 1,500 participants working over the course of four days in 82 working groups, the conference sought to build a systematic foundation for the global transition to an ecological civilization in the years to come. Out of the conference grew several new non-profit agencies with ecological civilization-focused projects around the globe, the publication of dozens of books and hundreds of articles and manuals, and even a new publishing company focused on the publication and dissemination of work related to the development of ecological civilization.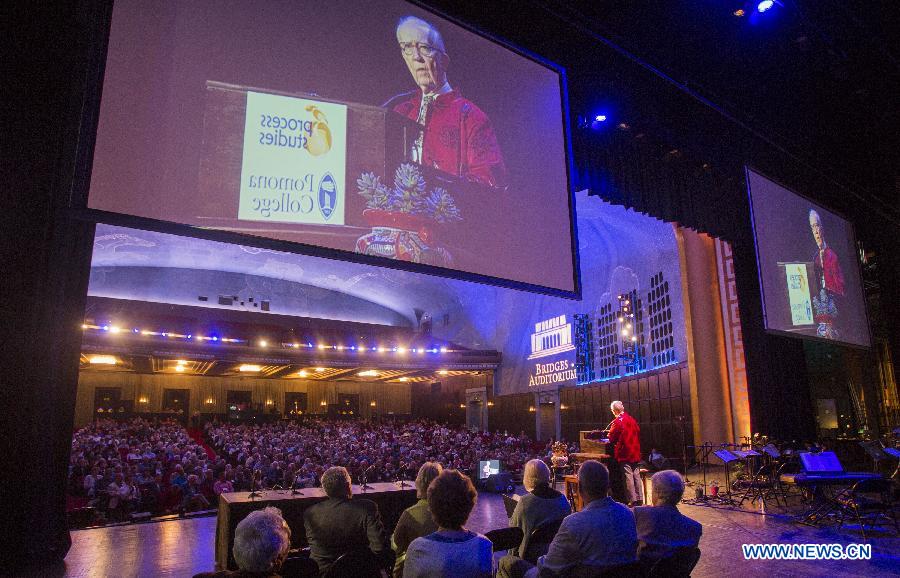 The Institute for Ecological Civilization (EcoCiv) continues to be one of the most successful non-profit offshoots of this international convening. Founded by Philip Clayton and Wm. Andrew Schwartz, it held its first event, "Ecology and Community," in 2015. Early allies were the Center for Process Studies, Pando Populus, and the Environmental Analysis program of Pomona College. Many of the signature features of EcoCiv were seeded and developed during this first event: carrying out preparatory research, convening experts, facilitating visioning and back-casting, and producing a roadmap for action.


By the end of 2019, EcoCiv had already undertaken ecological civilization-focused projects with a number of organizations around the world, including Forum 21, People for Earth Forum (South Korea), the Land Institute, the Parliament of the World's Religions, the Center for Earth Ethics, and the Institute for Advanced Sustainability Studies (Germany). In 2020 and 2021, the Institute rapidly expanded its staff, capacities, partnerships, and programming. During that period EcoCiv was also involved in programs or events in nine countries: South Africa, China, Korea, Germany, the United Kingdom, Brazil, South Sudan, Canada, and the United States. EcoCiv is developing a robust methodology and approach that links global knowledge and resources to local leadership and capacity building.