Promoting and Sustaining Water Security Globally
W12+ Programs
W12+ Programs is a consortium of organizations to connect, catalyze, and incubate water solutions. We partner with local organizations and leaders, bridging local to global resources and knowledge, for long-term, sustainable change in the context of urbanization and climate change.
 
W12+ Programs is jointly run by the Institute of Ecological Civilization and SOS NPO, a nonprofit organization based in South Africa.
What We Do
Connecting the Changemakers
Exchange
Through carefully facilitated online conversations on specific water issues, W12+ Exchanges connect leaders and change agents around the world to share, analyze, and discuss challenges and solutions.  
Previous W12+ Exchanges include: 
Changing What's Possible for Urban Water Resilience

Dimensions of Water Partnerships and Localization

Leveraging Climate Adaptation for the Water, Energy, and Food Nexus
Explore the W12+ Exchanges
HOW: Channeling Water Solutions
The HOW is a podcast connecting listeners with leaders who are pushing the boundaries on what's possible for a water secure future. We explore not just the technical work behind these solutions, but the people driving them. Come learn from our guests and hear how they are making a water secure future today. 
Explore the HOW: Channeling Water Solutions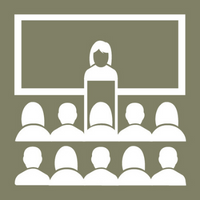 Congress 
Initially launched as the "First International Congress for Cities Facing Escalating Water Shortages" and now temporarily postponed due to COVID-19, the W12+ Congress was designed to connect over 2000 worldwide delegates. The initial conference contributed to the development of the open access book "Towards the Blue-Green City." The future of this international conference will be hosted in Cape Town, South Africa and seeks to address critical urban water crises and challenges around the globe. Stay tuned for more information coming soon.
Drive-In
In response to a world changed by the pandemic, W12+ Programs pivoted our annual Congress to create the world's first drive-in conference. Held on 8 October 2020 in Cape Town in partnership with Mother City Drive-In, participants celebrated water and were inspired to champion our world's most precious resource. 
Explore the W12+ Drive-In
Catalyzing Solutions with Knowledge
Blueprint
Launched in partnership with UNESCO IHP, the W12+ Blueprint is an online database and knowledge-sharing platform. The living database hosts city profiles and case studies of programs, technologies, policies, and other work that addresses common water security challenges. Case studies are accessible to anyone, highly researched, and written for a non-technical audience. We believe these experiences and lessons learned should be shared widely to grow our collective knowledge and expertise for a more water secure future. 
Explore the W12+ Blueprint and learn more with the Blueprint Infographic.
Incubating Local Projects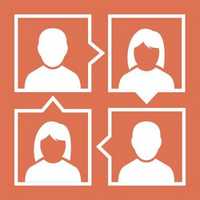 Hubs
The W12+ Hubs are location-based networks of organizations identifying, designing, and implementing local projects. Through roundtable workshops, projects are prioritized and designed to create site-specific solutions. Hubs create partnerships between local city professionals, water institutes, organizations, and individual water champions to strengthen a region's water sector. Currently, W12+ Programs facilitates Hubs in South Sudan, South Africa, and Egypt. 
Who We Work With
The W12+ Hubs is our primary program for working alongside partner organizations to promote and sustain water security through a participatory process. W12+ Hubs identify priority projects and adapt global "best practices" to local contexts. Learn more about our partner organizations below.
After learning of his father's illness from waterborne parasites, "Lost Boy" Salva Dut returned to his country of birth to start Water for South Sudan (WfSS), a non-profit delivering sustainable, quality-of-life services to and with the people of South Sudan. WfSS provides access to clean, safe water, and improves hygiene and sanitation practices in areas of great need.
National Business Initiative (NBI)
The National Business Initiative is a voluntary coalition of South African and multinational companies working towards sustainable growth and development in South Africa. NBI aims to drive business participation in an economic transition and social transformation. NBI's water work focuses on strengthening best practices, enhancing resilience of key catchments, and unlocking water investments through collective action.
Life from Water is an international non-profit foundation delivering clean water and agricultural solutions in underprivileged rural communities. LfW designs and manufactures their own speciality filters for treating contaminated groundwater throughout Egypt and East Africa.
Why water?
Water security is enough water at the right quality and time-of-year for…
Human well-being

Ecosystems

Socio-economic development

Mitigation and adaptation to climate change
Learn more about water security at UN-Water.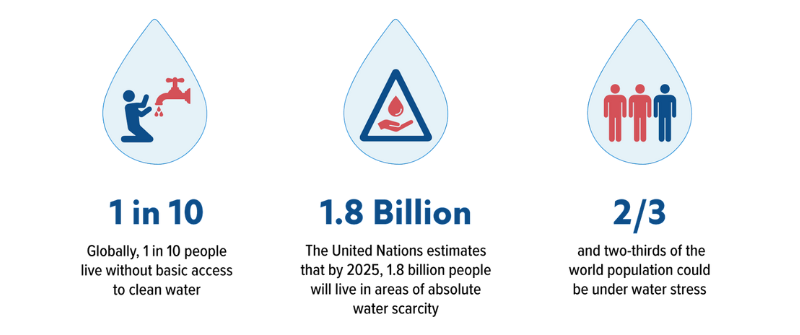 The W12+ Program Hypothesis:
The design of the W12+ Program was grounded in three key pillars: 
1) Working with locals on the ground will yield solutions that meet the needs of local people. 
2) By supporting the capacity building of these local organizations, solutions will be discovered and maintained over the long term. 
3) By incubating water solutions that were once believed to be too high risk or too complex, we can pave the way for transformative water projects to be replicated and scaled globally.
W12+ Program provides
:
Technical expertise

in social and economic elements of water security, as well as innovative approaches to financing water, groundwater, and integrated water resource management. We also work on water as a means for conflict resolution, systems change, locally-led development processes, and more;

Services include

consulting

on particular topics related to topics above,

research

support,

facilitation

,

convenings

;
Both capacity-building hubs and platforms to share solutions, grow networks, and obtain additional knowledge or resources.
 More on W12+:
Click here for the W12+ Program

website

W12+ Programs partnered with the Economist Impact to create the new

Water Optimisation Index

, ranking global cities according to metrics of sustainability, reliability, and accessibility
For more information, please contact Ellie Leaning at eleaning@ecociv.org.
** Support for W12+ Programs is tax deductible in the USA and in South Africa.