Episode 7: Dhiraj Mukherjee: Investing for Positive Impact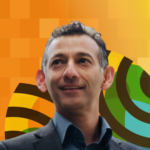 You can also listen to this episode on Spotify and Apple Podcasts.
Technology continues to define and redefine the limits and realities of our modern society. With progress being made around how we engage in digital spaces and the impacts it has out in the real world, we're left to wonder how we can use these tools towards the wellbeing of communities and the planet. EcoCiv's President Philip Clayton and Strategic Events Coordinator Grace Okafor sit down with Dhiraj Mukherjee, Co-founder of Shazam and current angel tech investor to understand how tech investing and the Tech for Good movement is driving positive social and environmental impact. The discussion delves into the ways that entrepreneurs are pushing the envelope of what is possible in the private sector, especially at the intersection of tech innovations and purpose-led business.
We bring you today's episode in partnership with Reboot the Future, a British charity committed to the principles of the Golden Rule — treat others and the planet as you would wish to be treated. The focus of this episode, along with others in this series, is to explore the visions for a Life Economy which American author, John Perkins, describes as a framework that maximizes long-term benefits for all life and the environment.
Each episode of this podcast will explore core values that support a Life Economy with leaders across a range of areas in business and the private sector and how they can activate collective corporate or global leadership action.
Music Credit: "02 Progress" by Ketsa
Please follow and like us: