Episode 4: How Water Thrives in South Sudan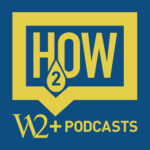 "Our community approach is very simple, but it works really well because we are indigenous here. We understand them. We understand their environment. We understand the language they speak. It helps a lot"
Salva Dut is the founder and chief strategy director of the international NGO, Water for South Sudan. The organization delivers sustainable quality-of-life services to and with the people of South Sudan, providing access to clean, safe water, and improving hygiene and sanitation practices in areas of great need.
Salva was born in a rural village to the Dinka tribe. At 11 years old, the Sudanese Civil War reached his village and separated Salva from his family. He joined thousands of boys, famously known as the "Lost Boys," on their journey by foot to seek safety in refugee camps in Ethiopia and Kenya. After living in refugee camps for 10 years, Salva was resettled to the United States. Several years later, Salva learned that his father was still alive in Southern Sudan but was suffering with disease caused by waterborne parasites. His father's illness inspired Salva to help both his father and his country by bringing clean water to those in need. This was the beginning of Water for South Sudan.
In this episode, Salva shares how Water for South Sudan approaches sustainability, capacity and skills-building, seeing the effects of climate change, and what people misunderstand about the country.
Find Water for South Sudan here:
WfSS Website: https://www.waterforsouthsudan.org/
WfSS Twitter: https://twitter.com/WaterforSoSudan
WfSS Facebook: https://www.facebook.com/waterforsouthsudan/
WfSS Instagram: https://www.instagram.com/waterforsouthsudan/
Find W12+ here:
W12+ Twitter: https://twitter.com/W12_Programs
W12+ Facebook: https://www.facebook.com/w12plus
W12+ Instagram: https://www.instagram.com/w12_programs/
W12+ Website: https://www.w12plus.org/
Please follow and like us: