Episode 5: How to Scale Water Filters for Rural Communities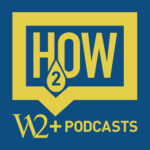 Mohannad is the Founder and Chairman of Life From Water, an international non-profit delivering clean water and agricultural solutions to underserved, rural communities in Egypt, Kenya, Tanzania, and Uganda. In arid climates with scarce surface water, groundwater is often contaminated with minerals, salts, and at times chemical contaminants from industrial uses. Life From Water develops and installs specific water filters to purify groundwater and cater to entire communities.
In this episode, Mohannad shares how Life From Water prioritizes excellence and designs, manufactures, and distributes their water filters in south-south partnerships.
Find Life From Water here:
Life From Water, Facebook: https://www.facebook.com/LifeFromWater.foundation/
Life From Water, Instagram: https://www.instagram.com/lifefromwater_/
Life From Water, Website: https://lifefromwater.org/
Find W12+ here:
W12+ Twitter: https://twitter.com/W12_Programs
W12+ Facebook: https://www.facebook.com/w12plus
W12+ Instagram: https://www.instagram.com/w12_programs/
W12+ Website: https://www.w12plus.org/
Please follow and like us: