How We Create Water Conscious Fashion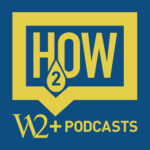 "In India at least, and of course globally, people are waking up to textile: Where is it being grown? What kind of cloth? Is it? What is the technique? Is it handlooming? Who's the weaver? Where are they based? Questions are coming in." – Manisha (Molly) Kairaly
India and Pakistan are some of the world's largest producers of cotton for the fashion industry. If you are wearing a cotton shirt right now, it likely came from India or Pakistan. The two countries, however, are also some of the most vulnerable places in the world to climate change and water stress. In this part of the world, what does water stewardship mean for suppliers, brands, and communities? What can indigenous perspectives around cotton, water, and handlooming–the second largest source of employment in India–teach the large-scale, mechanized, electric-powered ways most clothes today are created? And what does it mean to choose to engage with something with our hands and whole body, as if we are making our own clothes on our own handloom?
Maheen Malik is the Pakistan Country Coordinator for Alliance for Water Stewardship, a global membership collaboration comprising businesses, NGOs and the public sector. Members contribute to the sustainability of local water-resources through their adoption and promotion of a universal framework called the International Water Stewardship Standard, or AWS Standard, that drives, recognizes and rewards good water stewardship performance.
Manisha Kairaly is a non-profit leader and social entrepreneur working at the ecological intersection of rural craft and food cultures. She has expertise in agro biodiversity, resilient circular economies, and regenerative design. Molly was the Director of Enterprise Development and Design with the Timbaktu Collective where she established a rural women-owned producer enterprise of first-generation weavers as well as a farmer cooperative working with over 2,000 small older farms in southern India. She is currently a founder trustee of the conservation organization Adavi Trust and Director of Arugu.
Alliance for Water Stewardship: https://a4ws.org/
Arugu: https://arugu.in/
The HOW: Channeling Water Solutions is produced by W12+ Programs, co-jointly run by the Institute for Ecological Civilization and SOSNPO.
www.w12plus.org
www.ecociv.org
www.soscpt.org
Editor: Austin Roberts
Please follow and like us: