How to Slow Water for Liveable Cities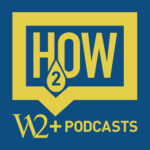 "A sustainable city finds many, many ways for water to move into the ground" – Erica Gies
In this episode, Mexico City-based architect and urban designer Loreta Castro-Reguera and award-winning journalist Erica Gies share what a liveable city means to them. From Mexico City to Beijing to Chennai, cities are facing the challenge of growing populations and increasing water and climate stress. What do these cities have in common? How can urban planners reconnect residents with their natural environments? And what is the slow water movement?
Loreta Castro-Reguera is a Mexico City-based architect and urban designer. She co-founded the award-winning architecture firm, Taller Capital, which focuses on the design of public spaces capable of managing water through soft infrastructure. Loreta strives to create a water culture in Mexico to relink inhabitants to water and reduce stressful relationships with water. She teaches at the UNAM School of Architecture and currently at the University of California Los Angeles.
Erica Gies is an award-winning independent journalist who has written for Scientific American, The New York Times, Nature, The Economist, and more. Her book, Water Always Wins: Thriving in an age of drought and deluge, is about what she calls "Slow Water" innovations that are helping us adapt to the increasing floods and droughts brought by climate change.
Taller Capital co-founded by Loreta Castro-Reguera: https://tallercapital.mx/category/espacio-publico/
Water Always Wins by Erica Gies: https://slowwater.world/
The HOW: Channeling Water Solutions is produced by W12+ Programs, co-jointly run by the Institute for Ecological Civilization and SOSNPO.
Editor: Austin Roberts
Please follow and like us: