Episode #37 – Bridget Mugambe: Agroecology for Ecological Civilization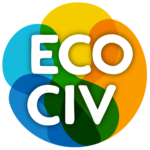 Andrew Schwartz talks with Bridget Mugambe. Bridget is a social scientist with over 15 years of work experience with NGOs in management, strategic planning, budgeting, fundraising, and gender mainstreaming. She's an expert in policy analysis, advocacy, capacity building, and the generation and dissemination of information on food sovereignty. She serves as the Program Coordinator for AFSA (Alliance for Food Sovereignty Africa), where she oversees a variety of programming covering policy advocacy on seed sovereignty, community land rights, climate justice, and consumer action. In this EcoCiv Podcast episode, Bridget and Andrew discuss "agroecology" as an alternative paradigm that can feed Africa while promoting the long-term wellbeing of people and the planet.
We bring you today's episode in partnership with One Project, which is a non-profit initiative working globally with communities to design, implement, and scale new forms of governance and economics that are equitable, ecological, and effective. The focus of this episode—along with several others to follow over the coming months—is to elevate themes of the recent book, The New Possible through a series of dialogues on global systems change. The book is available for purchase in print, digital and audio.
Music Credit: "lax" by Fascinating Earthbound Objects
License//Song Link
Please follow and like us: