EcoCiv and the UN: Our Special Consultative Status
In 2021, the United Nations Economic and Social Council (ECOSOC) granted the Institute for Ecological Civilization special consultative status. What does this mean for our organization?
We can now have a special seat at important, international discussions that relate directly to our organization and the future of an ecological civilization. Consultative status means that EcoCiv can engage with ECOSOC and its subsidiary bodies such as the Human Rights Council and, under special circumstances, some meetings of the General Assembly. This is a huge step and opportunity for our message to be heard across the world. 
How can EcoCiv use this privilege to support our mission and spread the hope for an ecological civilization? Primarily, our voice can be heard at a greater scale than ever before. We can seek information and collaborate with organizations that we may not have had access to before. Our special consultative status helps our programs spread their message, through increasing the number of events we can potentially attend. We can improve our access to knowledge and share our organization's findings with an international, intergovernmental audience. Our team members are designated as official representatives to go to UN Headquarters across the world where we can register for and participate in UN sessions, events, conferences and activities. We can even submit written statements or produce oral presentations to be circulated by the UN Secretary General to the members of the Council. Our access to the world expands through this special consultative status.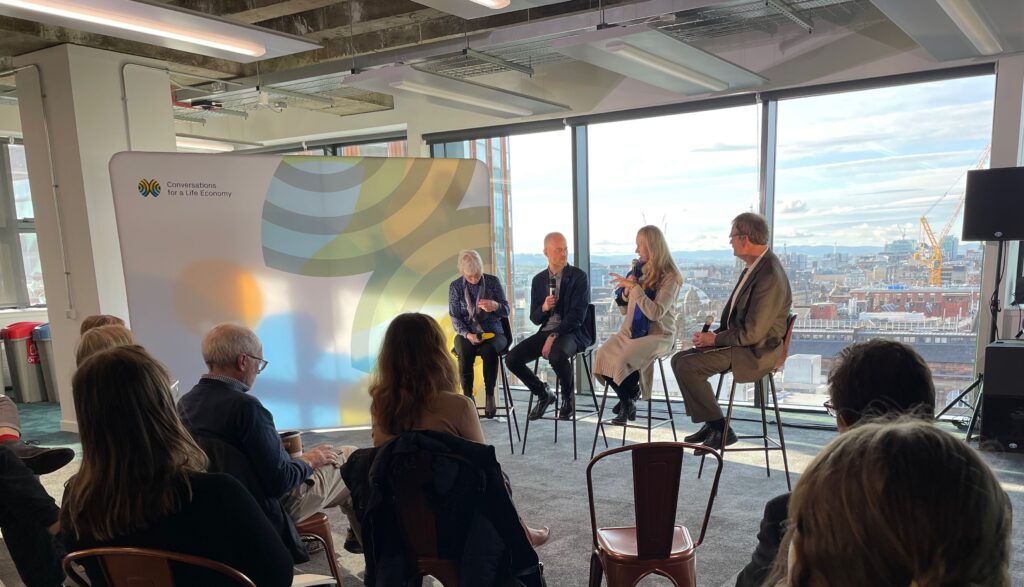 EcoCiv has already used these privileges to attend conferences across the world: COP26 and Stockholm+50. These two events, held and promoted by the United Nations, support our mission to advance the wellbeing of people and the planet.  
In reaction to the increasingly dire climate predictions reflected in the recent IPCC report, COP26 was marked by a sense of urgency to address and move beyond existing climate goals. Here, EcoCiv's Conversations for a Life Economy, partnering with the non-profit Reboot the Future, joined the global stage to host four panel discussions on transformative action in response to the climate crisis through compassion for each other and the planet. These discussions featured a range of individuals at the nexus of business and climate action, who explored ideas for fostering collective and individual responsibility for tangible systems change.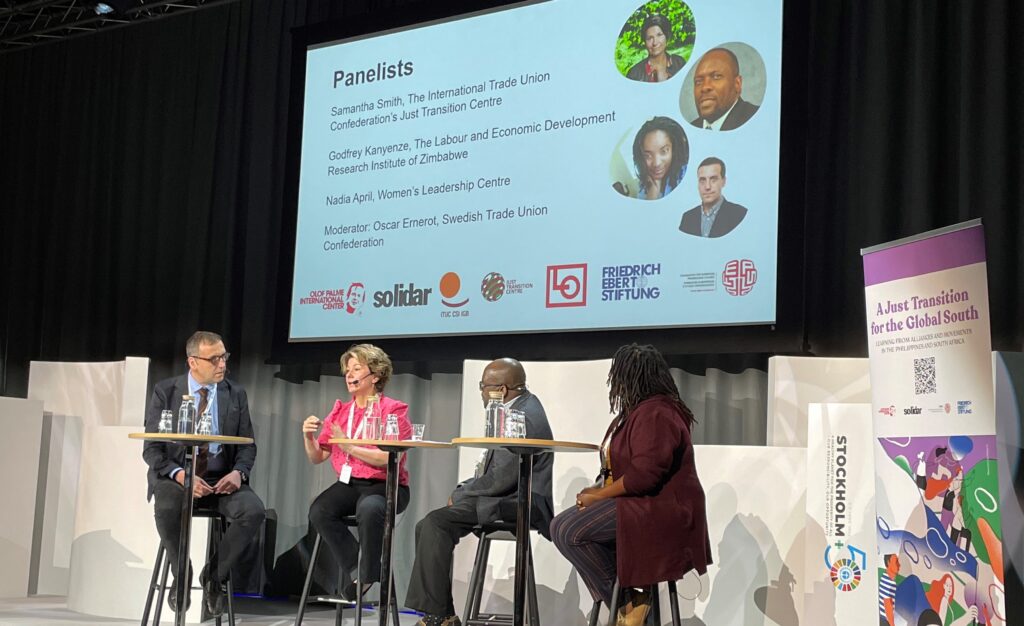 At Stockholm+50, EcoCiv participated in discussions on the roles that different sectors can play or are already playing to facilitate the transition toward a climate positive world that includes wellbeing for all. The conference included sessions on wellbeing economies, financing for the protection of nature and biodiversity, and the role of peace building in environmental and economic development work. Here, the UN recognized that wellbeing should be at the center of the transition toward a healthy planet and prosperity for all, meeting the mission that we promote at EcoCiv. Due to our special consultative status, we could hear first-hand how our own mission aligns with the current strategies in place within the UN and their partners. 
We would not have been granted the opportunity to host these events and participate in the discussions held at both of these conferences if it were not for our special consultative status. EcoCiv takes this status very seriously, and we are looking forward to utilizing the special privileges granted by this status in ways that turn the dream of an ecological civilization into reality. 
Written by: Juliana Arnold
EcoCiv's Communication and Writing Assistant
Please follow and like us: