How to Invest in Social Good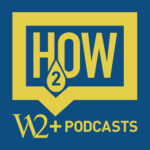 "I never see any happier impact investors than the people who invest in water. Once you get into it and you actually understand how foundational this is and how weird it is that this is ignored. Once it actually enters your life and you see it through the lens that we do and as Mohannad does: it is at the foundation of everything… And helping people who don't have access to that, who don't have access to the kind of sanitation or water treatment or whatever it might be, is an extraordinary gift." – Tom Ferguson
The challenges across the water sector have been largely ignored by investors despite the need. Where there is a demand for something, there is a market to supply it. But why has water been overlooked? How do investors and entrepreneurs both see the balance of making a profit and providing something that is inherently invaluable? And what are the benefits of growing a start-up organically?
Tom Ferguson is the Manager and Founder of Burnt Island Ventures, a new fund for investing in companies in a range of water-related businesses – from scientific filtration solutions to software for wastewater and stormwater assessment. Tom has a decade of experience in water and startups. In 2015, he joined Imagine H2O to build out the organization's portfolio, which now encompasses 3 global programs vetting 500+ startups per year. Companies selected under Tom's tenure have raised $600m+. With Burnt Island Ventures, Tom invests in anything that allows water and wastewater services to be provided at the right quantity, quality, price, place, and time.
Mohannad Hesham Abouelrouse is the Co-Founder and Chairman of Life From Water, an international non-profit delivering clean water and agricultural solutions to underserved, rural communities in Egypt and in East Africa. He is also the Co-Founder and CEO of Water Will, a social enterprise that develops and manufactures the affordable and durable household water filters used in Life From Water projects. 
Burnt Island Ventures: www.burntislandventures.com
Life from Water: https://lifefromwater.org
Editor: Austin Roberts
Please follow and like us: