Episode 1: How Water Goes Digital in Malawi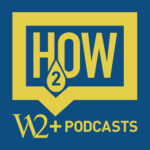 "We are talking about the fourth industrial revolution. So that's the agenda which we are trying to push in Malawi and Africa in general to ensure that we are closing these problems that we're facing previously–lack of accountability–and also to enhance decision making."
In some urban areas around Lilongwe, Malawi, water kiosks are the only way for community members to access water. Kiosks are only open at certain times of the day when a water attendant is present. This means that community members have limited availability for water, and the city water board has little information as to how much water is being used. Through the e-Madzi initiative with the Government of Malawi, Mayamiko Nkoloma and his company have changed that. iMoSyS, an information and communications technology (ICT) start-up, provides software, hardware, and engineering services to solve everyday challenges. iMoSyS, through the e-Madzi initiative, manufactures automated water kiosks to improve water access, accountability, monitoring, and decision-making.
In this episode, Judy and Ellie ask Maya about the e-Madzi initiative, the kinds of challenges he faces, and what this work means to him as a Malawian.
You can also listen to this episode on Spotify, Apple Podcasts, or the EcoCiv website.
Find Maya and iMoSyS here:
Maya on Email: mnkoloma@gmail.com
Maya on Twitter: https://twitter.com/MayaNkoloma
iMoSyS Email: info@imosys.mw
iMoSyS Website: https://www.imosys.mw/
W12+ Blueprint case study: https://sforce.co/34rvRVv
Find W12+ here:
W12+ Twitter: https://twitter.com/W12_Programs
W12+ Facebook: https://www.facebook.com/w12plus
W12+ Instagram: https://www.instagram.com/w12_programs/
W12+ Website: https://www.w12plus.org/
Music Credit: "Celebration" by Scott Holmes Music
Song Link//License
Please follow and like us: