Episode #43 – Richard van der Laken: What Design Can Do for an Ecological Civilization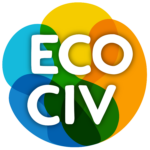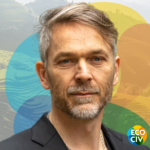 You can also listen to this episode on Spotify and Apple Podcasts.

Andrew Schwartz talks with Richard van der Laken, who is the co-founder of What Design Can Do based in Amsterdam. Richard is a creative director based in Amsterdam, with a rich background in graphic design and art. Together with his co-founder Pepijn Zurburg, they also established the renowned visual design agency and graphic design collective Gorilla, along with What Design Can Do, having won numerous awards, and been featured in the permanent collection of galleries such as the Design Museum London and Museum of Modern Art in New York. What Design Can Do (WDCD) is an international organization that seeks to accelerate the transition to a sustainable, fair and just society using the power of design. Based in Amsterdam, with hubs in São Paulo, Mexico City, Delhi, Nairobi and Tokyo, WDCD started in 2011 and is initiated, curated and organized by creatives. They work to empower the global creative community to make a valuable contribution to solving the major problems of our time.
Music Credit: "lax" by Fascinating Earthbound Objects
License//Song Link
Please follow and like us: