How to Make Corporate Sustainability Actually Work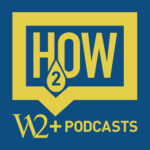 "To value water not based on how much it costs to produce water now… but how much it will cost us to produce the next drop of water from a new source. That is critical if we are going to solve the scarcity of water for 9 billion people." – HP Nanda
In this episode we speak with HP Nanda, a Group Executive Vice President and CEO of Water Utility at Grundfos, and Bruce Taylor, a leading sustainability consultant. HP shares how a corporation like Grundfos tackles water and energy challenges while Bruce describes effective ways for businesses to decrease water usage. In 2022, Bruce was named the top sustainability consultant in Canada, and in this episode HP asks Bruce how he developed the perspective to lead his award-winning consultancy.
HP Nanda is a Group Executive Vice President and CEO of Water Utility at Grundfos, a global leader in advanced pump solutions and water technologies. HP is a seasoned industrial executive with 23 years of experience. He is widely recognized as a visionary leader and has played a pivotal role in driving innovation and growth in the global water industry.
Bruce Taylor is the founder and President of Enviro-Stewards Inc., an award-winning social venture creating environmental and economically sustainable solutions for a wide range of businesses. These solutions have helped businesses alleviate resource and financial concerns by mitigating the source of their problems — not just focusing on the symptoms. He was selected as the top sustainability consultant in Canada for 2022.
Grundfos: https://www.grundfos.com/media/latest-news/grundfos-becomes-world-s-first-water-solutions-company-with-appr
Enviro-Stewards: https://www.enviro-stewards.com/
Bruce's TedTalk: https://www.ted.com/talks/bruce_taylor_better_than_charity
Documentary of Enviro-Stewards' development work, "Ngongakinda (reslience)": https://safewatersocialventures.com/
The HOW: Channeling Water Solutions is produced by W12+ Programs, co-jointly run by the Institute for Ecological Civilization and SOSNPO.
www.ecociv.org
www.soscpt.org
Editor: Austin Roberts
Please follow and like us: