EcoCiv Podcast: Episode 8 – Brian McLaren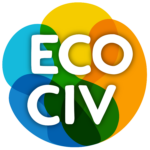 Andrew Schwartz talks with Brian McLaren, who is a well-known author, speaker, activist, and public theologian. As a former college English teacher and pastor, Brian is now a passionate advocate for "a new kind of Christianity"—one that emphasizes justice, generosity, and working toward the common good with people of all faiths. He has published many books, including Why Did Jesus, the Buddha, and Muhammed, Cross the Road?, which looks at the intersection of religious identity, inter-religious hostility, and human solidarity. More recently, he published The Great Spiritual Migration: How The World's Largest Religion is Seeking a Better Way to Be Christian. Brian is deeply interested in wildlife, ecology, and environmental issues, and as you will hear in his conversation with Andrew, he has now turned his attention toward the creation of an ecological civilization. Brian and Andrew also talk about the relationship between economics and ecology; capitalism and American Christianity; the rise of the religiously unaffiliated (or the so-called "nones"); the need to imagine economies beyond exploitation and extractivism; and the possibilities for hope in a time of rapid climate breakdown.
Check out Brian's new children's book, Cory and the Seventh Story (with Gareth Higgins).
Brian mentions Leonardo Boff's Cry of the Earth, Cry of the Poor.
You can listen to this episode by subscribing to the show through many popular podcast apps.
Music Credit: "lax" by Fascinating Earthbound Objects
License//Song Link
Please follow and like us: