EcoCiv Podcast #15 – Catherine Keller: Political Theology and Our Planetary Emergency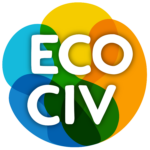 Jeremy Fackenthal speaks with Catherine Keller, who is professor of constructive theology at the Theological School of Drew University. Keller is a leading progressive theologian and process philosopher whose work attends to matters of social and ecological justice, postmodern philosophy, and feminist theology. She is the author of numerous books, including Face of the Deep: A Theology of Becoming and Cloud of the Impossible: Negative Theology and Planetary Entanglement. In this episode, Jeremy talks with Catherine about her most recent book, Political Theology of the Earth: Our Planetary Emergency and the Struggle for a New Public, which critically engages the works of Carl Schmitt, Alfred North Whitehead, William Connolly, Donna Haraway, and many others to develop a constructive political theology for the Anthropocene. Catherine talks about the relevance of political theology for the present ecological emergency, the ongoing struggle for an ecopolitical common good, the complex relationship between theory and practice, and the importance of distinguishing hope from optimism.
If you enjoy this podcast, you can help support the work that we are doing by making a donation at ecociv.org.
You can listen to this episode by subscribing to the show through many popular podcast apps.
Music Credit: "lax" by Fascinating Earthbound Objects
License//Song Link
Please follow and like us: