International Forum on Ecological Civilization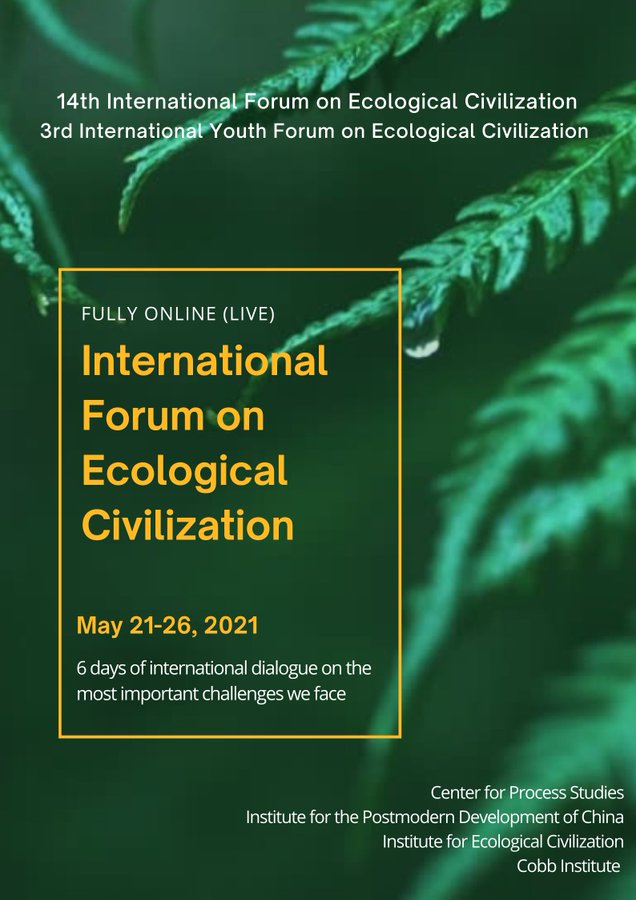 The International Forum on Ecological Civilization continues to be one of the largest forums on ecological civilization in the world. Since 2006, this annual forum has drawn together a global cohort of creative academics, activists, artists, non-profit leaders, and governmental officials who are dedicated to rethinking our society toward an ecological civilization.
This year, we join together the 14th International Forum and the 3rd International Youth Forum in a live, online exploration of "Ecological Civilization and Organic Communitarianism." This six-day event will be structured primarily around small group dialogue on concrete solutions to complex systemic problems. Each day will focus on a specific theme:
Day 1: Politics, Law, and Governance in a World That Works for All

Day 2: Economies for Wellbeing and Planetary Flourishing

Day 3: Food and Farming for Future Generations

Day 4: Education for Sustainability & Social Change

Day 5: Communities and Cultures for the Common Good

Day 6: Youth and the Ecological Generation
Register here.
Please follow and like us: