Conversations for a Life Economy December Panel Discussion
December 17, 2021 @ 8:00 am

-

9:00 am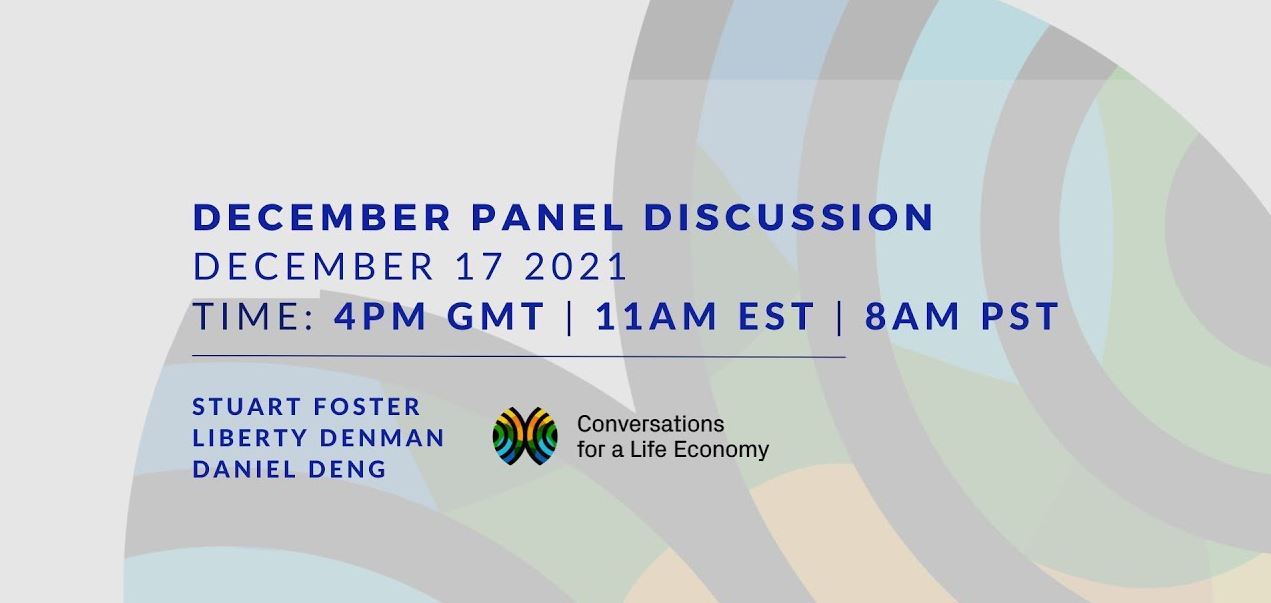 Across the fields of marine biology, international banking, and global poverty, how can each one of us lead a path that supports the shift from a Death Economy to a Life Economy? Join us on December 17th at 11am EST to consider how we can use our values to influence ethical action in the professional world.
Conversations for a Life Economy is a program of talks, first private and then public, aimed at closing the space between private emotion and public action. It is aimed at engaging leaders in transformational conversations to shift to a system that works towards the wellbeing of all life on our planet – a life economy.
Sign up for the event mailing list here for reminders.
Panelists:
– Liberty Denman, marine biologist, science communicator, and diver in the United Kingdom, is passionate about bridging the gap between the world of science and the general public to generate positive behavioural and environmental change.
– Stuart Foster, Managing Director at RBS International in the United Kingdom, has expertise in international banking across a number of sectors, including financial institutions, professional services, education, charities, and healthcare.
– Daniel Deng, Chief of Party for USAID's Monitoring and Evaluation Support Project in South Sudan, has over 20 years of experience in humanitarian aid and development activities in Africa. Daniel is passionate that sustainable technologies can and must reinforce universal values and build local economies.
Please follow and like us: