EcoCiv Dialogues on Global Systems Change: Community and the Common Good
December 16, 2021 @ 2:00 pm

-

3:30 pm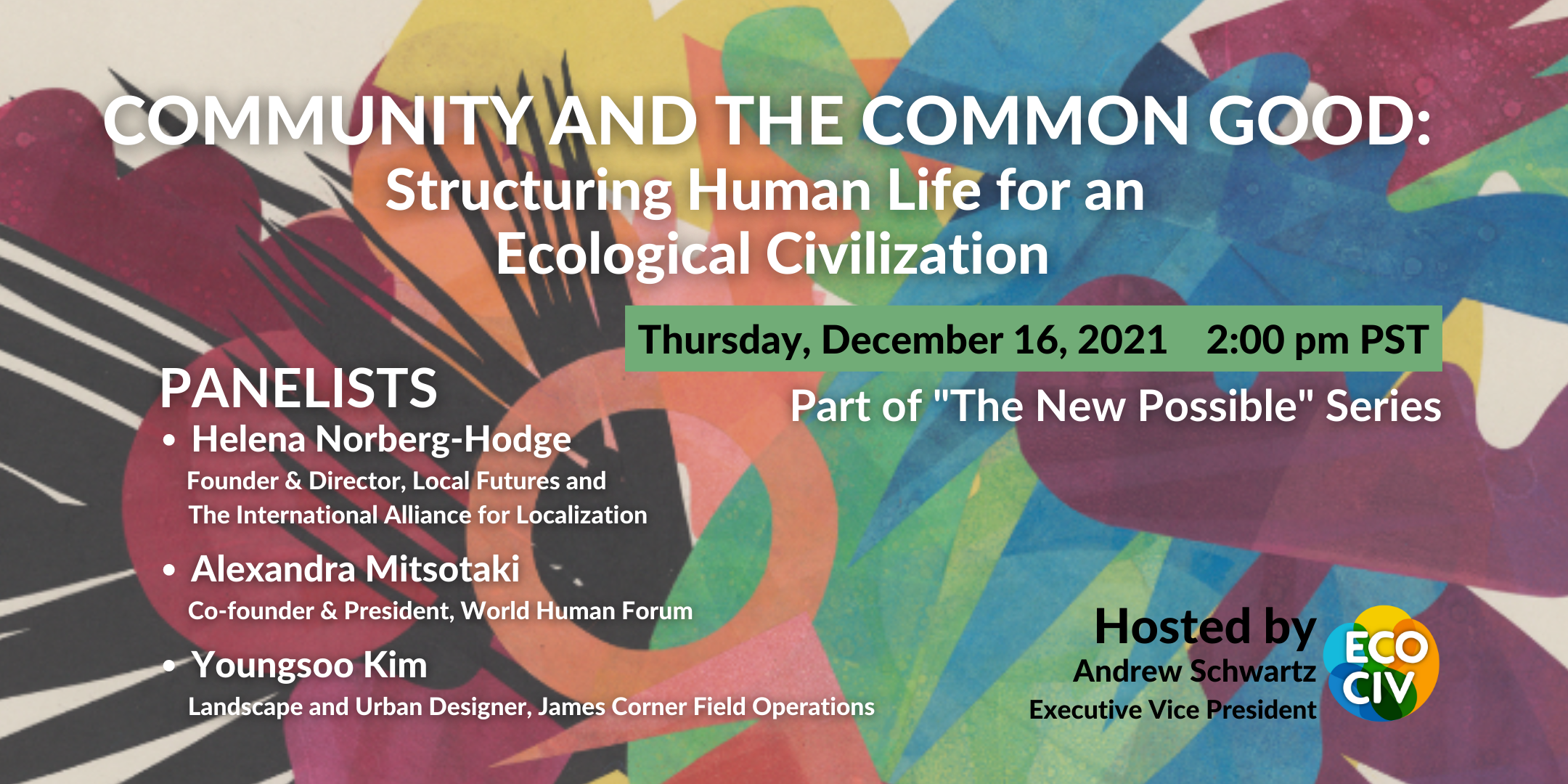 Join us for a dialogue with experts to discuss the future of work and the need for shifting labor paradigms for an ecological civilization.
EcoCiv is partnering with One Project to elevate themes of The New Possible through a series of dialogues on global systems change. Our December topic is "Community for the Common Good: Structuring Human Life for an Ecological Civilization"
Few things are more descriptive of a civilization than the way human communities are organized. It reveals our values, priorities, and assumptions about what it means to be human. How should human communities be organized to promote the long-term wellbeing of people and the planet? How will cities be designed? How are resources shared? What the power dynamics? Who determines policy? How are local communities related to a global community of communities? Exploring a range of interconnected issues from localism, urban planning, sustainable development, and more, our panel of experts will discuss the need for transforming communities for an ecological civilization.
The live, online event will include a 60-minute moderated panel discussion, followed by 30 minutes of breakout room discussions for all attendees. Join us to learn more about promising paths for feeding the future.
Panelists:
Helena Norberg-Hodge – Founder & Director, Local Futures and The International Alliance for Localisation
Youngsoo Kim – Associate, James Corner Field Operations
Alexandra Mitsotaki – Co-Founder & President, World Human Forum
Moderator: Wm. Andrew Schwartz – Vice President, EcoCiv
Please follow and like us: