Our Mission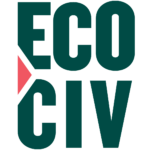 Mission
The Institute for Ecological Civilization works internationally to support systemic approaches to long-term sustainability by developing collaborations among government, business, and religious leaders and among scholars, activists, and policy makers. We build effective partnerships across social sectors through consultations, think-tank gatherings, and policy engagement.
The Institute carries out its mission in multiple ways.
Conduct academic research that takes ecological civilization as its subject.
Provide education through courses, conferences, and social media.
Amplify voices with indispensable information and those who inspire social change.
Support concrete projects in local settings based on the principles of an ecological civilization.
Core Belief
The present trajectory of life on this planet is unsustainable, and the underlying causes of our environmental crisis are inseparable from our social and economic systems. The massive inequality between the rich and the poor is not separate from our systems of unlimited growth, the depletion of natural resources, the extinction of species, or global warming. Social and environmental movements require an orientation that is neither too narrow and short-term, nor too abstract and long-term to offer concrete guidance. Formulating the requirements for the flourishing of life in all its forms ― an ecological civilization ― will provide the roadmap that leaders need and will ground a hope that stimulates the necessary reforms.
Vision 
It is our vision that more people and at higher levels will be talking about and working together toward ecological civilization. To achieve this outcome we envision changing the story so that it supports a sustainable and just world. Working together with a worldwide network of allies, we are taking steps to lay out convergent paths across multiple sectors of global society. We seek to help articulate the long-term outcomes that human societies will need and to use that vision to coordinate concrete actions in the present.
Core Values: The Four Elements of HOPE
Holistic Thinking: We create community across the sectors of society to cultivate an emerging ecological civilization.
Outreach: We communicate the stories of our partners to help shift the narrative to a sustainable and just future.
Partnerships: We collaborate with key actors, policy makers, and visionary thinkers, who can help illuminate the path to an equitable and  sustainable society.
Education: We host conferences around the world to encourage hopeful, imaginative responses to the challenge of climate change and social issues.
Working at the intersection of theory and practice, we amplify narratives of hope that motivate, guide, and direct. As humanity works its way from social and environmental threat toward an ecological society, only the transformative vision of a positive new story will suffice. Where hopelessness arises, we call others to join us in walking toward ecological civilization, one step at a time.