Spotlight: Organic Marxism, China's ecological civilization drive in spotlight at int'l conference
Source: Xinhua   2016-05-01 15:07:04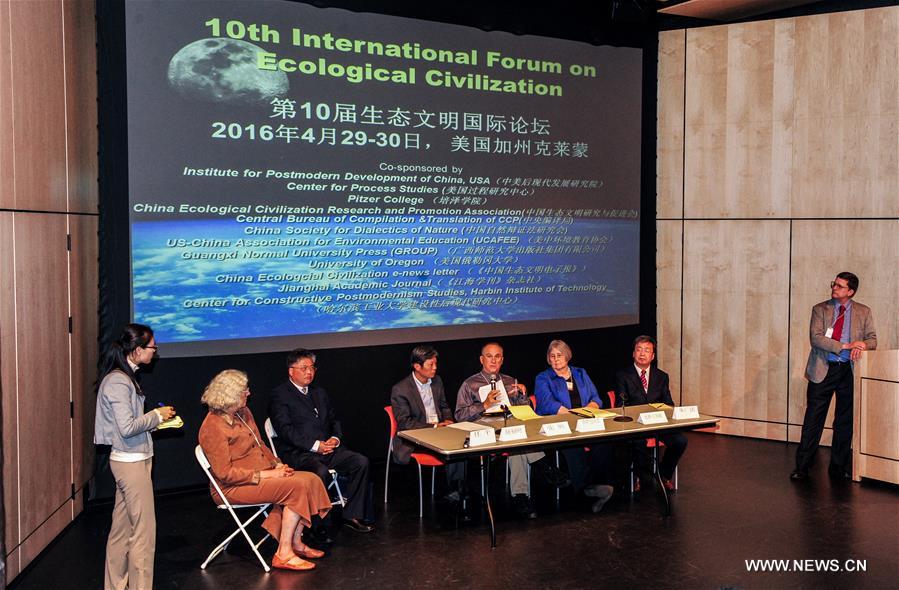 CLAREMONT, the United States, April 30 (Xinhua) — Organic Marxism and China's ecological civilization drive were the focus of a just-concluded international conference in Claremont, California.
The 10th International Forum on Ecological Civilization, organized around the impetus organic Marxism gives to ecological civilization and the balance between an ecological civilization and economic growth, gathered over 150 scholars and environmentalists from around the world.
"We are in the midst of a discussion, begun by Philip Clayton, about 'organic Marxism,'" said John Cobb Jr., a 91-year-old member of the American Academy of Arts and Sciences.
The forum with the theme of "Organic Marxism and Ecological Civilization" concluded on Saturday.
[themify_button style="Large Yellow Flat" link="http://news.xinhuanet.com/english/2016-05/01/c_135326751.htm" ]Read More[/themify_button]
Please follow and like us: