Deeper Dimensions of Water and Partnerships
March 28 @ 6:00 am

-

7:00 am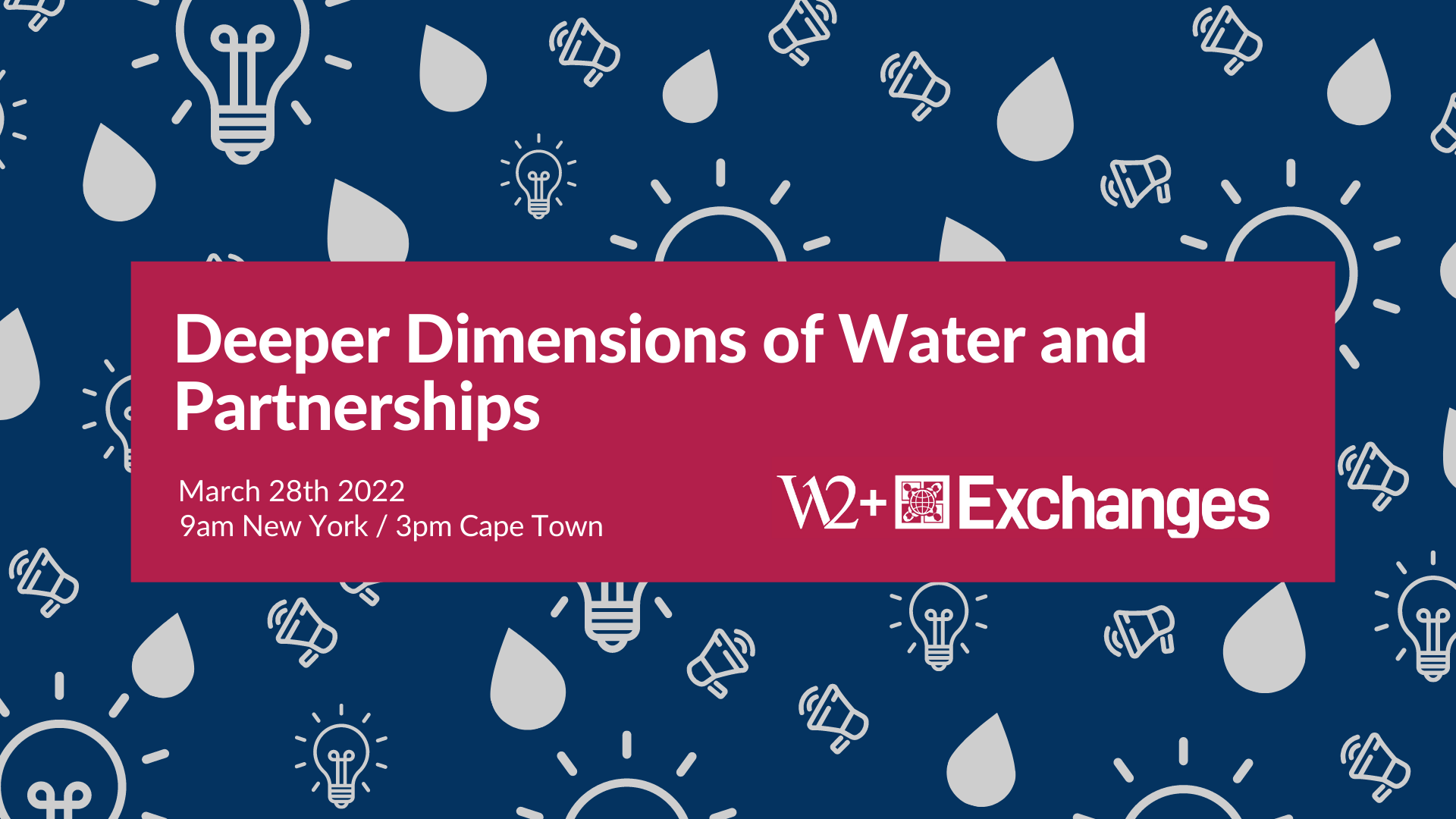 From intergovernmental organizations, multilateral development banks, multinational corporations, academia, and more, panelists for the W12+ Exchange will share how partnerships cut across silos and what we can learn from innovative collaborations that already exist.
The latest IPCC report affirms that the challenges facing the water world are large: about half of the world's population experience severe water scarcity for at least part of the year due to climatic and non-climatic drivers, and flood & drought-related food insecurity and malnutrition have increased in Africa and Central and South America. This news only accelerates the need for a response, and we know we cannot do this work alone.
Panelists:
Kimberly Kupiecki is the Global Leader, Sustainability, Advocacy, and Communications for Dupont Water Solutions. She develops and implements sustainability and advocacy programs to drive business growth and is responsible for developing and achieving the company's sustainability goals. With her personal time, Kimberly enjoys mentoring young women in their careers and writing on her blog.
Dr. Bongani Ncube is a water and agricultural scientist at the Cape Peninsula University of Technology, South Africa. Since first working as a government ecologist in 1996, she has more than 25 years' experience in mainstream research and non-profit organizations. She has worked in South Africa since 2013 researching water allocation, drought impacts on agriculture, indigenous knowledge, and water resource management.
Braulio Morera is the Director of 50L Home Coalition, a global action-oriented platform that addresses two of the most pressing global challenges: water security and climate change. 50L strives to re-invent the future of water and change the narrative on domestic water consumption through collaboration and innovation. The coalition is jointly coordinated by the 2030 Water Resources Group at the World Bank, World Economic Forum (WEF), and the World Business Council for Sustainable Development (WBCSD).
Please follow and like us: