An EcoCiv convening is a multi-level gathering of leaders engaged in the transition toward sustainable practices in important fields (e.g. education, economics, agriculture), representing local grassroots groups, businesses, schools, NGO's, and governmental policy organizations.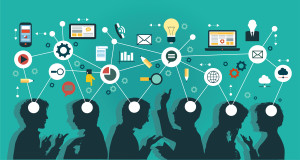 The purpose of EcoCiv convenings is to unite sustainability efforts in order to facilitate value-added collaborations within and among the various levels of society and across different sectors.
Convening Schedule:
July 12, 2016
Los Angeles, CA
Face to Face
More Info (PDF)
July 16, 2016
Claremont, CA
Teleconference
More Info (PDF)
September 16, 2016
Claremont, CA
Videoconference
More Info (PDF)
For video clips from this Convening, please click here.

Upcoming Convenings
– Convening on Net Zero housing through retrofits and solar panels, Claremont California, Spring 2017. More information here.
– Convening on divestment at major colleges and universities, national teleconference, Fall 2017.
– Convening of Chief Sustainability Officers in multiple cities across the United States, Fall 2017.
– Convening on follow-up to the encyclical Laudato Si' by Pope Francis, East Coast, Fall 2017.