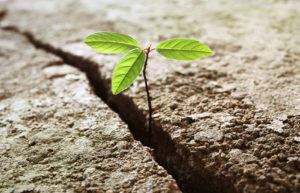 Humanity is already moving toward an ecological civilization…
To develop a sustainable society is a long-term goal. Most people agree that we need to make this "great transition," but the task is frighteningly large.
Yet the transition is already underway. Already you can begin to see a convergence of sustainable thought and practice across the various sectors of society (e.g. agriculture, economics, education). The transition toward a sustainable civilization is about more than just the environment — it's about changes in how we think and live that touch on every area of society.
At EcoCiv, we believe that the first steps toward Ecological Civilization are already emerging around us. Across each major sector of society, leaders and groups are already beginning to make the transition. We call these new communities ecological laboratories, or EcoLabs for short. An EcoLab is a concrete project ― a model of on-the-ground action ― that begins to make ecological civilization concrete in your neighborhood or region. You will find these new experiments featured at EcoCiv.org.
But EcoLabs are only the first step. Imagine a landscape divided into fields, with each field being a particular sector of society: agriculture, education, economics, and so forth. Imagine concrete experiments already underway within each field that move society toward a sustainable civilization. Imagine their efforts like arrows moving upward and finally converging on that new way of humans living on this planet that we call Ecological Civilization.
EcoCiv chronicles each step of this convergence and catalyzes innovations and partnerships that move us closer to this goal. This mission leads to four specific types of activity:
We study the most important experiments that are currently being tried out within each major sector of society. We tell their stories, publicize their innovations, and support them as they create connections with new partners and allies. EcoLabs serve as an answer to the question: "What does an ecological civilization look like?"

We bring together experts on each sector — scholars, business and government leaders, activists ― in order to highlight common features in their work. The consultations produce a common vision and suggest the concrete steps that are necessary to bring about the transition toward ecological civilization. The results of consultations and interviews with the experts are posted regularly at EcoCiv.org. We also provide access to the insights that are found in their writings and blogs. The ultimate goal is to outline a "roadmap," a guideline for policy formation, for each major sector of society
An EcoCiv convening is a multi-level gathering of leaders who are already engaged in the transition toward sustainable practices in their work. They represent local grassroots groups, businesses, schools, NGO's, governmental organizations, religious groups, and others. The goal of each convening is to overcome isolation, facilitate collaborations across the diverse sectors of society. We catalyze collaborative projects at various levels, support organizations that are at the forefront of the Great Transition, and advocate for the necessary policy reforms.

We organize conferences that engage and inform the general public. Each one centers on concrete activities, training activists to assist in the transition toward a new society. In every case, the goals and skills are presented against the backdrop of the Great Transition. Click here for a list of upcoming EcoCiv conference.
These various activities are organically connected. Together they support the convergence of activity and thought, from a fragmented world to an organically connected society. EcoLabs give concrete examples of what ecological civilization might mean. Consultations offer reflection and study of what exists and what is still needed. Convenings make the connections come to life; they support transformative collaborations at higher and higher levels of society. And conferences make sure that the results become part of a public discourse that can have wide-reaching impact.