History
Toward Ecological Civilization (EcoCiv) emerged out of the vision of John B. Cobb, Jr.–a leader in ecological thinking. In 1971 Cobb wrote the first single-author book in environmental ethics—Is It Too Late? A Theology of Ecology—which argued for the relevance of religious thought in approaching the ecological crisis. Professor Emeritus of Claremont Graduate University (CGU) and Claremont School of Theology (CST) and Founding Co-Director of the Center for Process Studies (CPS), it was under the leadership of Cobb, that the Center for Process Studies organized an ambitious conference held at Pomona College, Claremont, CA, in June 2015 titled, "Seizing an Alternative: Toward an Ecological Civilization." The purpose of this transdisciplinary event was to work together on reenvisioning the various sectors of society through an ecological lens. The conference was a success. Over 800 scholars participated in the 80+ working groups over the course of four days, and an additional 1,200 people attended the plenary sessions or other special events. The conferences was intended as the beginning of an ongoing movement toward ecological civilization—toward a sustainable future.
In July 2015, Philip Clayton and Wm. Andrew Schwartz, who held positions in CPS and were part of the June 2015 conference planning committee, were selected to take responsibility for this new initiative. The first public event organized by EcoCiv was a conference on "Ecology of Community," held in October 2015, which was co-sponsored by CPS, Pando Populus, and the Environmental Analysis program of Pomona College. That same weekend, EcoCiv held private research consultations on the topic "Economics Toward Ecological Civilization." In that consultation EcoCiv interviewed leading theorists in the field for the purpose of drafting a roadmap for action and policy recommendations related to economics.
In November 2015, EcoCiv submitted Articles of Incorporation for a Nonprofit Public Benefit corporation named "Toward Ecological Civilization" to the Secretary of State of California, and on November 30, 2015, the Articles were accepted and formally filed by the Secretary of State. An application for 501(c)3 status has been submitted, and is expected to be approved by the end of August 2016.
---
Why EcoCiv?
The social and economic practices that emerged, more or less haphazardly, since the Industrial Age have produced unintended side effects. Natural scientists and economists tell us that these side effects will continue to worsen, threatening the lives and livelihood of an ever-increasing human population, as well as the existence of many species. While the last centuries have certainly produced many advantages, the list of negative byproducts is daunting: a growing disparity between the haves and have-nots, a systematic depletion of non-renewable resources, increased pollution, rampant poverty. The net result is a rapidly growing disruption to the global climate. To change the outputs, we must change the inputs—including so me of the basic ways that business and international relations have evolved.
The question of how to build an ecological civilization requires promoting a long-term view focused on the sustainability of the planet and the well-being of its inhabitants. It entails numerous economic, social, and political changes. EcoCiv promotes these changes by working backwards from the goal (sustainable civilization) to where we are today (unprecedented ecological crisis), and focusing on the big ideas and the concrete steps necessary to make the transition toward ecological civilization.
Many of the practices of contemporary societies are in tension with the needs of the environment and the needs of the poor, powerless, and vulnerable. Our survival depends on restoring the balance. Humans can live on this planet in a just, joyful, and sustainable fashion; indeed, people who are here in future centuries will be living in sustainable ways (one way or another), because there are intractable limits to the extent to which the earth can absorb pollution and supply resources. These sustainable communities may or may not be just and joyful; that depends on us. We promote partnerships, research, and activism that work to achieve these goals. To be successful, our work will need to proceed not only locally but on a global scale.
---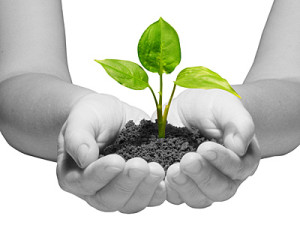 Recent months have seen an explosion of concern about the global climate crisis. Many new nonprofits are being formed with the goal of getting humans around the world to respond in time and in effective ways. Some encourage individual lifestyle change, protest, and activism; some advocate reforms in a particular sector of society; some make policy recommendations; and a number seek to deepen the motivation and justification for human responses.
A clear gap is visible in these efforts. The "big concept" organizations offer religious, spiritual, and philosophical reasons for humans to live differently on this planet, though they tend to be weak on specifics. Activist organizations promote concrete changes, but they often have difficulty expressing the big picture about what future human life on this planet must look like. Sadly, one often recognizes that there is no real path from the specific steps the activists are calling for to the world they would like to see .
EcoCiv has been created to fill that gap (bringing together ideas and actions, theory and practice, big concepts and concrete efforts). We take the science of climate change very seriously. What the data tell us is that half-way measures will not be sufficient to avoid a climate catastrophe on this planet. Human actions have already begun a process that, if left unchecked, will produce ever more severe climate disruption, leading to a significant rise in sea levels, major shortages of food and drinking water, the collapse of social and political structures, deaths, and mass extinctions.
The changes necessary to avoid these consequences will have to occur on a massive scale. The science makes clear that even major tweaks to existing global systems will not suffice: decreases in consumption, increased use of renewable resources, some breakthroughs in technology. Changing social and cultural patterns will not be enough; nothing less than civilizational change is necessary if we are to avert the predicted consequences. A civilization is an entire pattern for the arrangement of human society, political structures, economic systems, and culture. The task that humanity faces is to create a sustainable civilization on this planet — an ecological civilization.